Huge Selection of Smart Home Accessories, click here: Wholesale Smart Home Accessories
New Wireless Wifi Remote Video Camera Phone Intercom Home Security Door Bell. Ideal for house, office etc.
- Touch calling button.
- With rain-proof cover, waterproof.
- Unlock function.
- Intercom function.
- Support motion detect alarm.
- With IR night vision.
- Can take photo & video.
- Support monitor function. You could monitor your house door through mobile device.
- P2P cloud service. It could push messages of visitor calls, visitor photos and motion detect alarm to mobile device.
- Support multi-user. One wifi doorbell can support max to 8 mobile devices. One mobile device can support max to 4 WiFi doorbells.
Features:
1.Brand new and high quality
2.Connect to the home wireless router
3.Guard against unwanted intruders and protect the safety of your family
4.Infrared night vision allows you to see clearly even in the dark
5.Waterproof housing, durable for long-term use
Specifications:
1.Material: ABS
2.Light source: C 12V 2A
3.Power: 3.8W(working)
4.Dimension: 155 * 95 * 55mm
5.Weight: 800g
6.Color: As the picture shown
Includes:
1 * Power Supply
1 * Wifi Outdoor Camera
1 * RJ45 Cable
1 * Unlock Wire
1 * Set of Screws
Feature Show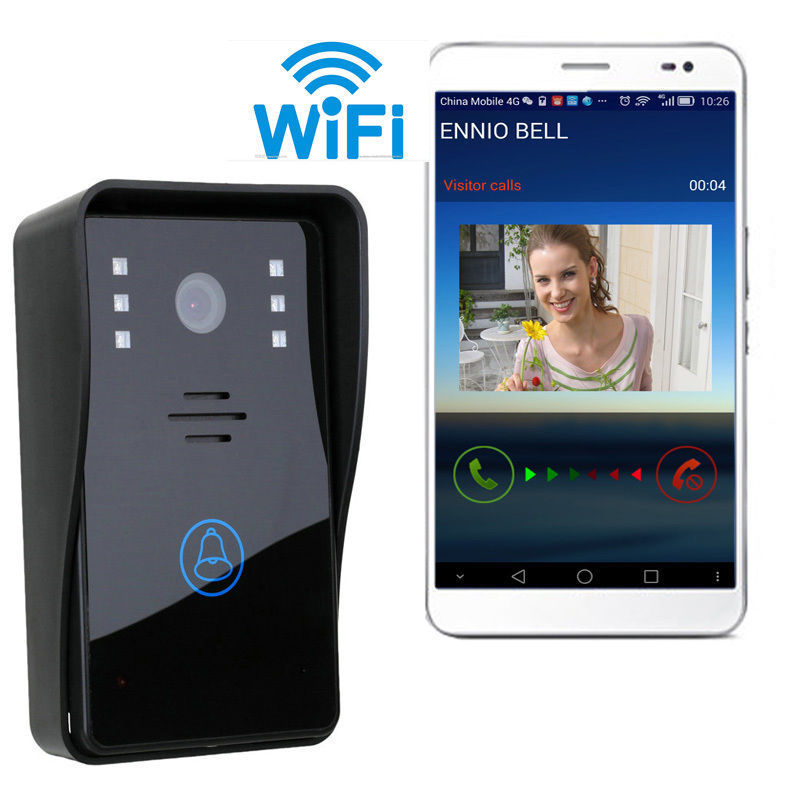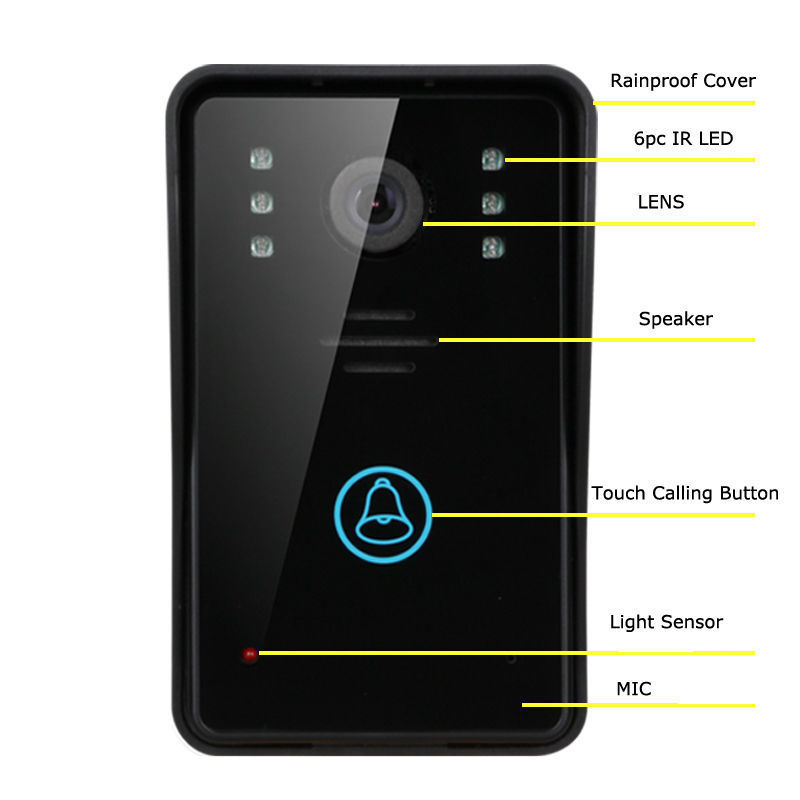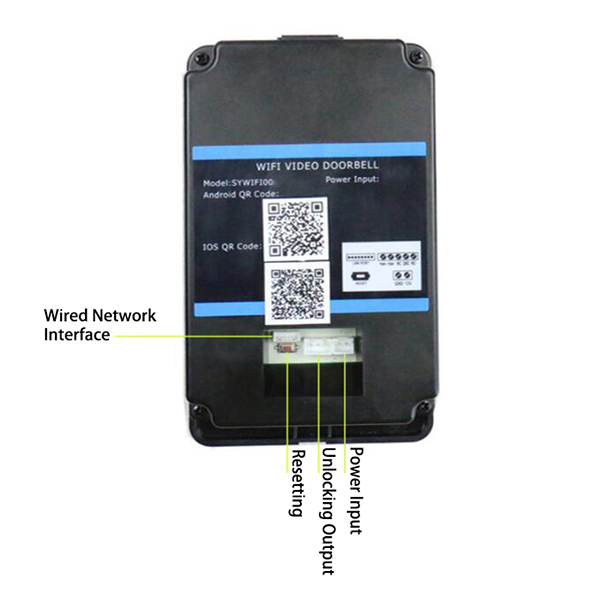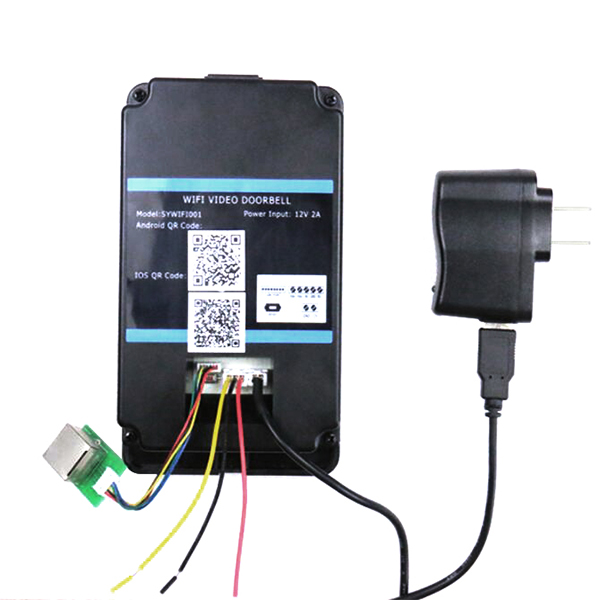 Product Show